The multi-dimensional platform for collecting trucker's ratings of truck washes utilizes crowd-sourcing technology to make it easy for users to not only view, but also report their ratings of truck washes and their customer experiences throughout the United States and Canada. In addition to trip planning information, the platform also gives users the ability to rate 100 points of interest found within the Truck Wash Ratings mobile app.
Truck Wash Ratings members have three top criteria for rating truck washes: excellent customer service, overall cleanliness, and a beautiful clean, shiny and sanitized truck. Customer experience, speed, wait times, quality of wash, amenities and being listed on Truck Wash Ratings for at least 12 months also factor into the equation.
Specifically, truck washes with amenities, laundry facilities, repair services, lounges and Wi-Fi were more likely to rank above their competitors. Drivers ranked Truck Washes on a scale of 0-10. Truckers' ratings are averaged to determine each truck washe's final ranking.
By far, the independent truck washes have the most popular overall ratings on Truck Wash Ratings and this year we have five locations that tied for the top prize with perfect 5-Star ratings. Congratulations to:
1)
2)
3)
4)
5)
Not far behind in the rankings is the___________________, which earned a very respectable 4.96 rating from Truck Wash Ratings users. Back from last year's independent truck wash top ratings is the_______________________________, earning a solid 4.95 stars from the Truck Wash Ratings community. Rounding out the top 10 independent truck washes is _________________________________.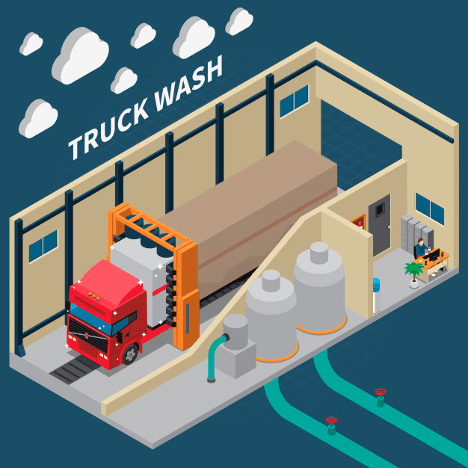 The major truck stop chains, KwikTrip, Truckstops of America, Petro, Pilot, and Flying J warrant a top 10 list of their own because they have a deal with Blue Beacon. This year, one major chain truck stop location earned a perfect 5-Star rating from Truck Wash Ratings users: KwikTrip #621 in Bonduel WI.
KwikTrips in Wisconsin are reportedly the place to be, with KwikTrip #674 in Menomonie and KwikTrip #603 in Wilson rounding out the three most highly rated major chain truck stops.
The fourth top spot goes to Loves #600 in Pendleton IN, fifth is Flying J Travel Center #760 in Cokeville WY, and sixth is Love's Circleville #690 in Circleville OH. Two Florida locations tied for eighth, Love's Moore Haven #683 in Moore Haven and Love's
Hawthorne #620 in Hawthorne. The ninth spot goes to another Kwik Trip, #202 in Plover WI, and wrapping up the top ten is a Canadian truck stop, Flying J Travel Center #839 in Ste Agathe MB.
Although not all the following locations made Truck Wash Ratings's top 100 Truck Washes list this year, their incredible customer service make them worth a visit when truckers are in the area. Grab a wash at one of these unique locations.
Sustainability and respect for the environment are always present from the very beginning when designing our technologies for vehicle wash and care because we think a different way of doing business is possible.
Differences between cleaning, sanitizing and disinfecting vehicles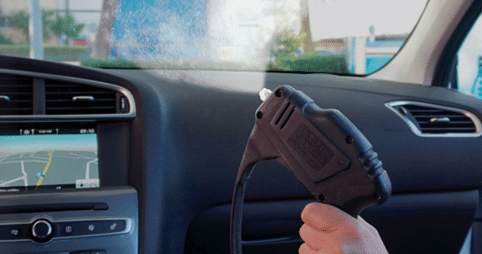 Cleaning, sanitizing and disinfecting may seem to mean the same, but in reality, they are three different concepts that we must be clear about when washing our vehicles. Since the emergence of the COVID-19 pandemic, many questions have arisen about these processes and the role played by each. Today, we're going to tell you about the differences and the objectives you will achieve if you clean, sanitize or disinfect your vehicle.
Truck Washes develop arches for the sanitization of PPE and the exterior of vehicles in its fight against COVID-19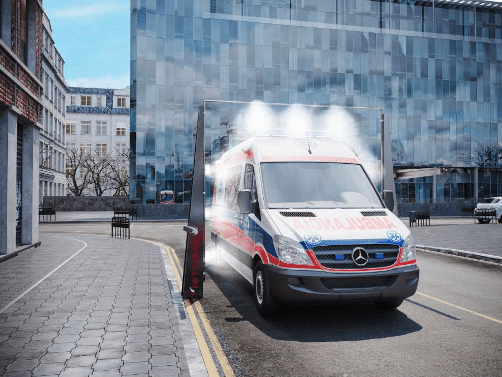 The Spanish group reinvents itself with the production of arches for the sanitization of Personal Protective Equipment (PPE) of health, security and emergency forces and studies their production internationally to combat the pandemic.
Intrawash
A Truck Wash Ratings reviewer happily stated, "Hands down the best wash I ever received at ________________________." The ______________________ is known for their excellent customer service, speed of wash and the sparkling outcome of the Lazr Wash. Of course, their Customer hospitality is tops. The attached truckers tech center is awesome and provides new gadgets and helpful information about wifi and new electronics and technologies truckers can utilize to be more efficient and connected. The lounge is a great amenity and makes getting out of the truck and relaxing a bit worth the stop. ______________has ample truck parking so be sure to stay awhile if you like.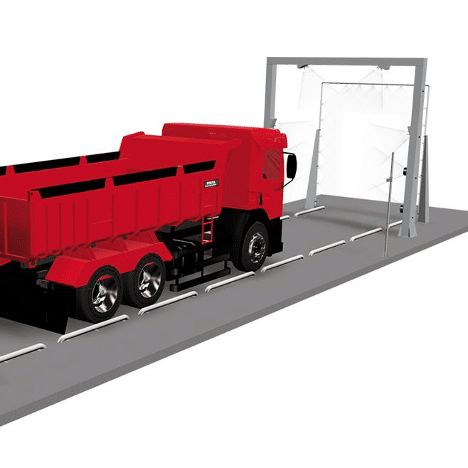 WASH SYSTEMS
We work hard to provide the best solution for your specific situation!
We are the manufacturer of the automated truck wash equipment and the fleet cleaning detergents. This allows us to customize your wash system to best fit your needs, whether your goal is simple or more complex, we find the best solution for you.
Looking for a place for a great truckwash? In the fall of 2018 Truck Wash Ratings will publish a Truck Wash Ratings Top Rated Points of Interest, but for now, Truck Wash Ratings would like to congratulate a 5-Star truck dealership: Oklahoma City Freightliner and Western Star. Well done OKC Freightliner and Western Star and watch for a full list of other 5-Star rated points of interest in the fall of 2018.
When you visit a few of the truck stop locations on your next trip, don't forget to tell them you found them on Truck Wash Ratings.

Why does your fleet need an automated truck wash?
It reduces maintenance costs and extends the life of the vehicle.
People trust a company that looks professional and clean.
Drivers become easier to recruit and retain when they drive clean, well-maintained trucks.
An automated truck wash system is faster and more efficient than paying an employee or an outside company to clean your fleet.
A truck that is clean and maintained on the outside can reduce DOT inspections and costly delays.
What are the most important factors for using an automated truck wash?
Water Quality
Soft water is a must – washing with hard water will force you to use a stronger soap at a higher concentration.
Water Temperature
Using warm water to apply soap will allow you to use less soap at a lower concentration with shorter dwell time.
Detergent
The detergent choice must be tailored to the conditions of the wash, the vehicles, and cleanliness goals.
Application
The ability to apply the soap evenly and thoroughly will allow for a proper clean no matter the size or shape of the vehicle.
Dwell Time
The period of time that the truck wash soap sits on the vehicle to break down the road film and dirt.
High Pressure Rinse
Using different spinners at different angles, the high pressure rinse manifold is able to thoroughly rinse all surfaces of the vehicles including the sides, wheels, and chassis.